Technical Details
MACKPLY INDUSTRIES (PVT) LTD
HANDLING AND STORING INSTRUCTIONS AND CONDITIONS COVERED 
BY THE WARRANTY FOR MACKPLY FLUSH DOORS.
DEAR VALUED CUSTOMER,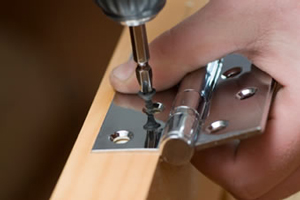 Our doors are left unfinished and this flexibility gives you control over the final 
appearance of your doors.
Mackply doors are reputed for their strength, durability and appearance. The inner solid 
timber structure is constructed out of chemical treated, kiln seasoned timber strips and 
provide 30% - 40%, 50% - 70% and 100% solid wood inside depending on the structure selected. This gives all the strength properties required for a door sash suitable for diverse applications.
We are proud to announce that Mackply is the first and only ISO 9001:2008 certified 
Plywood Manufacturer in Sri Lanka to date. Hence we continue to build our doors with 
absolutely high quality, best-suited materials available.
Please follow these simple handling and other instruction to preserve the quality 
appearance of your doors and to ensure that you meet the warranty guidelines.
01)

Reduction of sizes allowed is maximum of ½ an inch whether it's width or 
the height. It should be ¼ of an inch from the top and ¼ inch from bottom 
for the height. Width also can be reduced by ¼ inch from either side.

Reducing the specified dimensions beyond above limits will lead to:

(a) Weakening the strength of the door

(b) Warping

(c) The surface skins getting delaminated

Blunt hand - saw could damage the edges of the door and split the thin face veneer 
while reducing the dimensions.

02)

Doors should be always stored flat on a dry-clean and well - leveled floor. 
Never store them standing on one end and leaving against a wall. Keep three 
or four pieces of half-inch thick straight wooden strips across the width of the doors and then stack horizontally on one another. This will provide 
ample dry air circulation in between the doors.

03)

Handle doors with clean hands to avoid stains on the surfaces. Doors should 
be lifted and then taken out from the stocks. Dragging may cause damages 
to the surfaces.

04)

Taking the measurements for doors should always be after the floor work is 
done, such as laying of floor tiles. This is to avoid 'reducing of the height of 
doors to' match the final opening of the door jambs fixed to the wall. 
Reduction of the height more than the specified limits as mentioned above 
could result in potential damage to your doors and void our warranty.

05)

It is always advisable to painting or wood staining of doors as early as possible after purchasing. Always use only high quality Polyurethane (PU) 
Sealers and, thinners when applying paint or wood stain. The fours sides of the door (Solid wood strips) are the most Vulnerable for water penetration 
and must be completely sealed-off to prevent future problems.

06)

Please avoid unfinished doors to direct exposure of sunlight, damp weather 
and blowing with drizzle. But kindly refer our general instructions on 
painting and staining of exterior quality plywood doors.

07)

Damp or high humidity will assist the growth of surface fungi of different colors on doors and to avoid this, floor area and the surrounding walls be 
kept dry. Therefore, it is advisable to have a good coating of Polyurethane Sealer on doors, so that it will seal off the surface absorbing the dampness and 
prevent the base, for fungi and mold growth. This is vital where large 
constructions are carried out and doors are kept without a PU coating before fixing or painting.

08)

After purchasing our doors and before taking them to construction site, please inspect for 
 any damages to their edges, wooden skins, solid frames and decorative 
molding. Mackply will not hold any responsibility for damages caused to doors while in transit or at the customer's site.

09)

Above are widely and internationally accepted safe rules and conditions for any flush door. Please make sure that everyone involved with your door has understood these warranty information so that it will protect your worthy investment of quality Mackply doors.

10)

It is important of selecting the door hinges, locks and other hardware depending on the size, design and weight of the door sash.

11)

We recommend to use 3"x4" timber door frames for the heavy doors so that larger longer screws can be used for fixing the doors. This will avoid slanting of door sash from the doorframes.

Thank You

The Management

Mackply Industries (Pvt) Ltd
Contact Us
Hotline : +94 114 309 141
Email : mipl@sltnet.lk
Address :
No. 30, Nawala Road,
Nugegoda, Sri Lanka.